Walk and picnic with Alpacas – £28.50 per alpaca (one person walking)
Every session starts with a health and safety briefing. After spending a little time admiring their cuteness, we halter up and let you walk your favourite alpaca, before returning to give them all lots of treats! (Depending on the ground and other wildlife etc, we sometimes stay in the field for our walk). After a little more time petting, its time to set them free in the field. Enjoy your picnic either at our picnic tables or on your rug (please bring your own), and enjoy as much engagement and photo time with the lovely boys as you would like. Our field is roughly an acre so you will always be somewhat close to the alpacas and they can be quite curious creatures so our experience lends itself well to being a more intimate and hands on experience compared to others. Our staff will encourage safe engagement and will show children how to stroke the alpacas etc. On hot days, we get the paddling pools out which the alpacas enjoy and our guests can hose them down!
Whereas most alpaca experiences are a long walk and a little interaction, our ethos is that its all about the animals and what they want to do. Our walks are 15-20 minutes, with the remainder of the time spent really engaging with our friendly, funny boys. We pride ourselves on being the most up close and personal alpaca experience!
Children under 12 must have an adult to help them walk the alpaca on a 1 to 1 basis. If you have 2 children under 12, you will need 2 alpacas, so both children can have an adult to help. Young children are only able to hold the lead with their accompanying adult holding it too We do not provide the picnic so please bring your own.
PLEASE NOTE, WE DO NOT ALLOW REFUNDS OR DATE CHANGES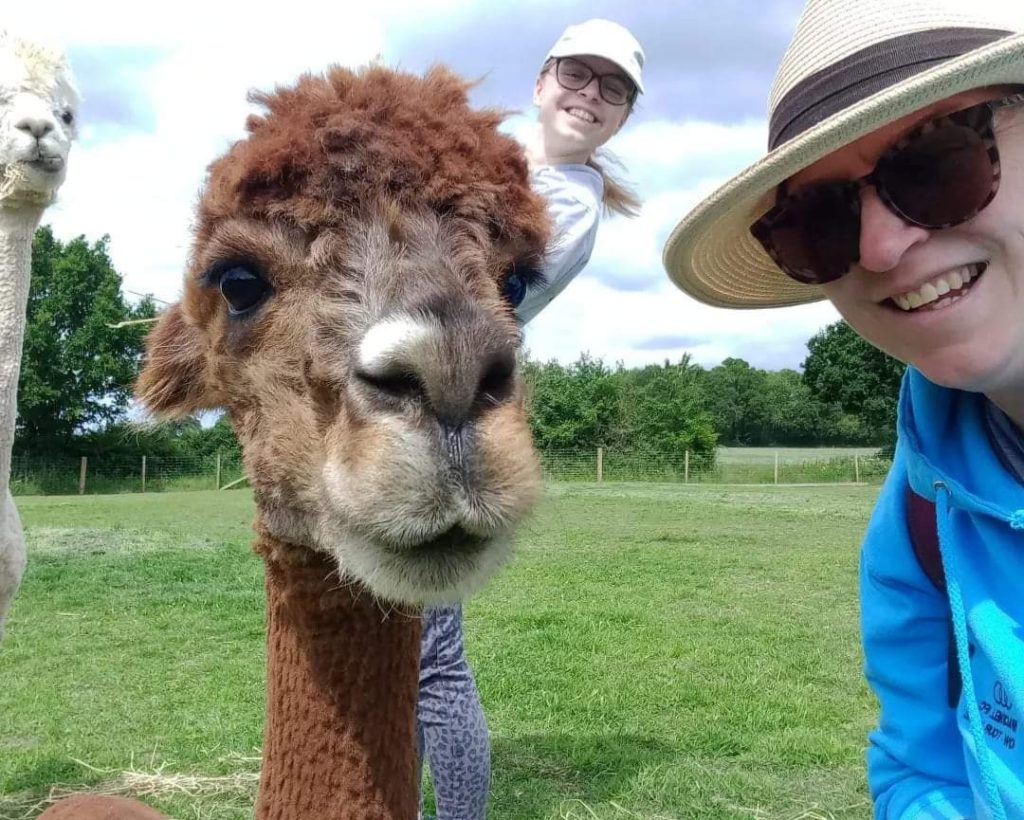 Picnic & play with alpacas – £75 for a family of up to 6 people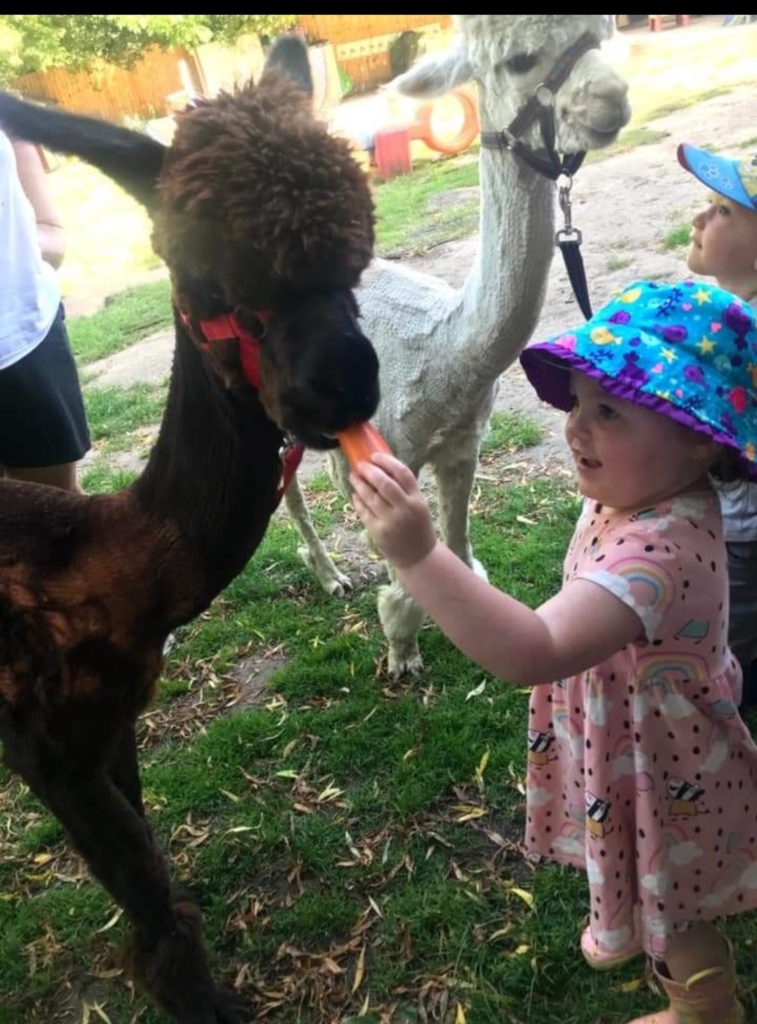 This does NOT involve walking the alpacas. It is a picnic & play only session.
Enjoy a picnic at our tables and spend the full session engaging with these inquisitive creatures. Treats to hand feed will be provided and they are always intrigued by whats going. Our staff will be on hand for questions and to assist with getting to know the alpacas. A great option for those with larger families, young children and those with walking difficulties. This is not an exclusive experience and there may be up to 5 families, each with their own table. Please contact us by email if you require more than 6 people in your group. Please bring your own picnic.
PLEASE NOTE, WE DONT ALLOW REFUNDS OR DATE CHANGES
Adults only walk & picnic sessions– £32.50pp. various dates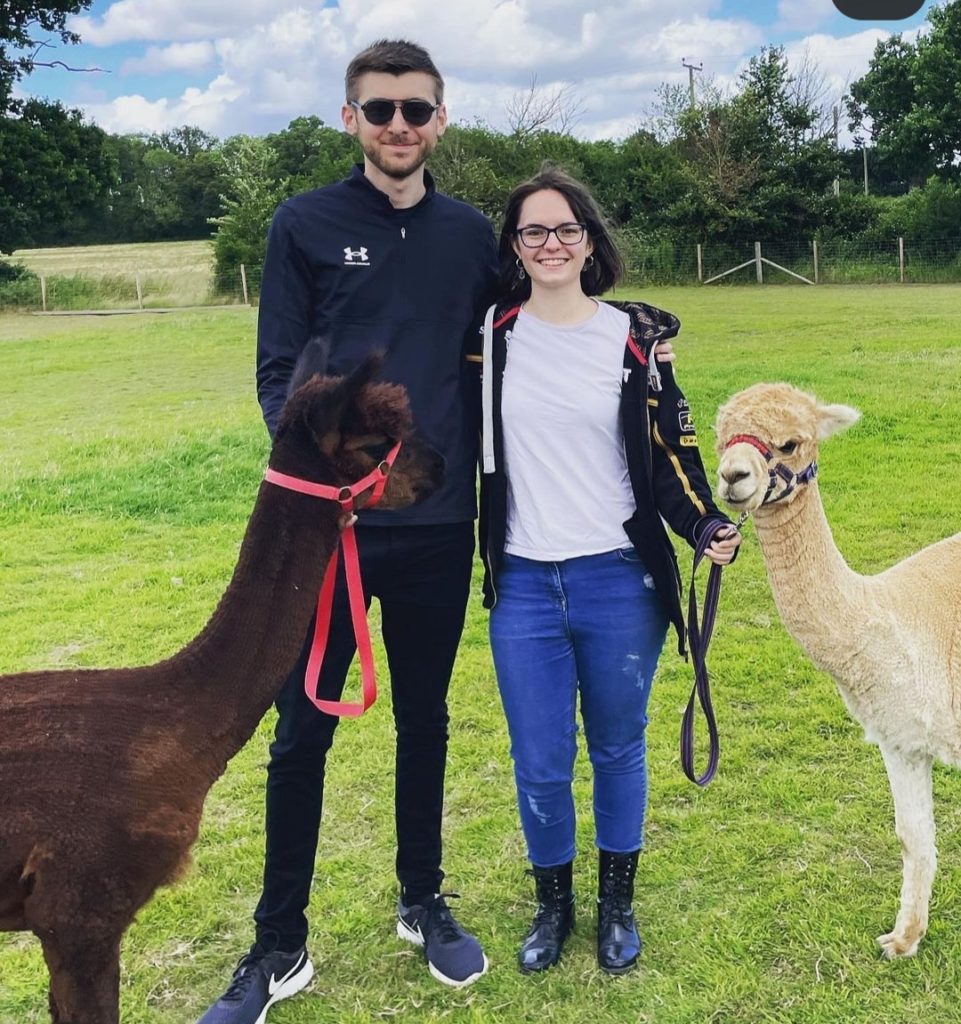 Kids sessions- ages 8-18
After the success of previous kids/teens sessions, we have now added 2 dates for August 2022. 3 hours of parent-free alpaca & goaty fun!
Learn about them, walk them, play with them and groom the pygmy goats, bring a picnic, fun quizzes. £28.50 per child. Please email for discounts on 2 or more children. Info@mortimer-alpacas.co.uk
Corporate away days– Exclusive use of the premises, including our covered picnic area. Walk the alpacas, play with the goats and plenty of time for snacks/socialising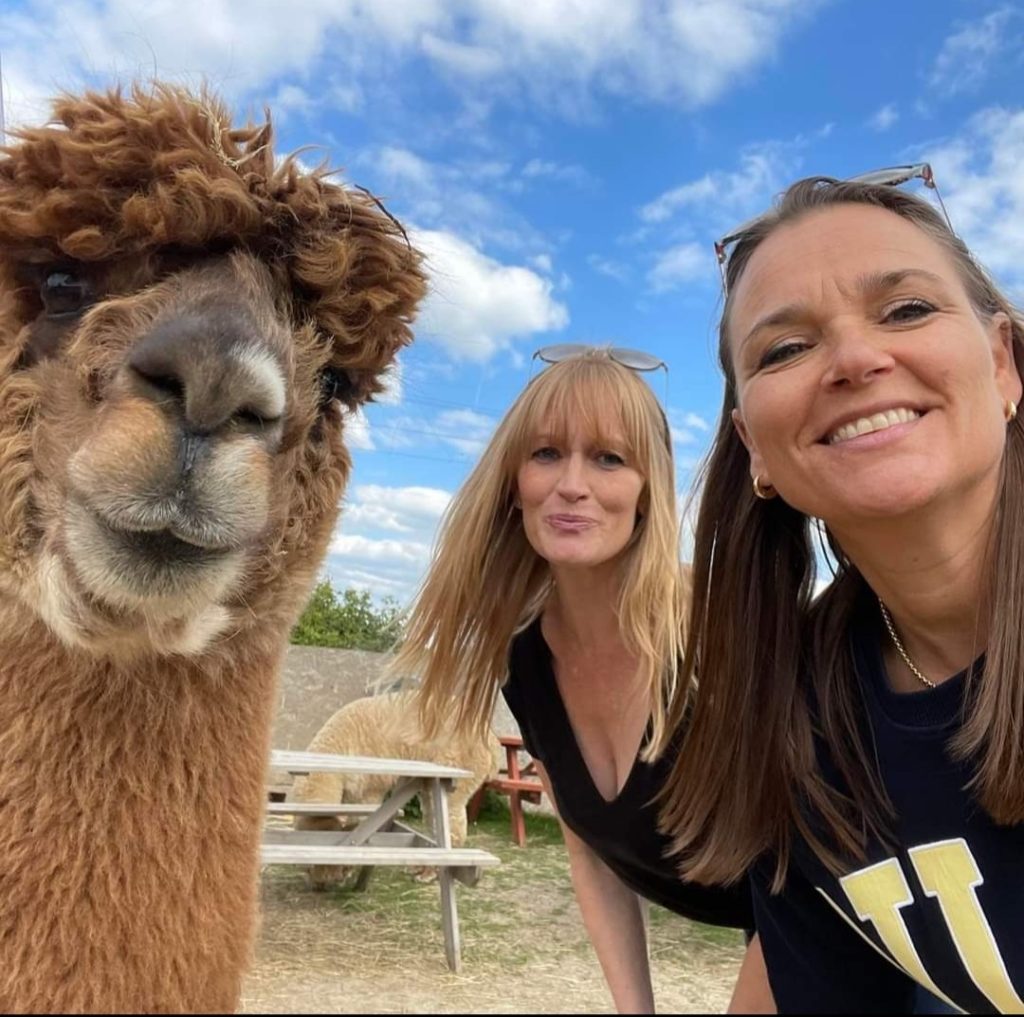 school class/brownies/scouts etc visits
We look forward to welcoming classes to join us for alpaca fun, educational facts about how theyre adapted to their original habitat and quizzes and games. Discounted rates for these private groups
Care home/hospital/school visits
Known for their calming nature, we can bring these beauties to meet your residents/pupils. 2 or more carefully selected alpacas will come and delight your residents/pupils. Please contact us to discuss your requirements. They are a great addition for science week or special occasions.
Weddings
Why not have our adorable boys at your wedding for additional wow factor?! Who wouldnt love these beauties in their wedding pictures to cherish forever. We offer various packages, so please contact us to discuss your preferences.